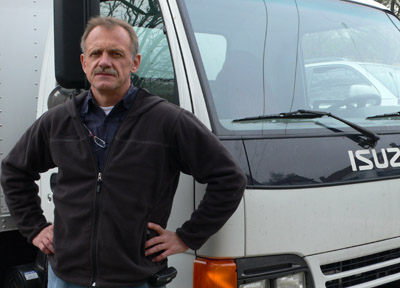 It's me: Stan.
My promise equals to have the thing done.
I handle and oversee all moving jobs myself.
I never get tired. To stay in shape I use my expertise as a former athletics trainer
My office is cell phone and mini-laptop with mobile internet connection. No overhead. I make my business lean and competitive.
My helpers have to have sharp perception of details, quick thinking, efective anticipation of things that may go wrong on the job and need to be prevented.
I research their social surrounding and upbringing back to grandparents level.